When Laura moved to Lancaster six years ago, she was a new Christian, pregnant with her second child, and she didn't know anyone. Her new neighbor, Martha, invited her to Moms Group, but Laura was hesitant. She knew it wasn't a typical playdate over coffee with other moms. She felt self-conscious about going to a faith-based group — what if she didn't know enough?
Despite her reluctance, Laura ended up going. The first couple of years of attending Moms Group felt stressful for her. She told herself she had to be "on" and didn't want to be authentic or transparent with the women she saw twice a month.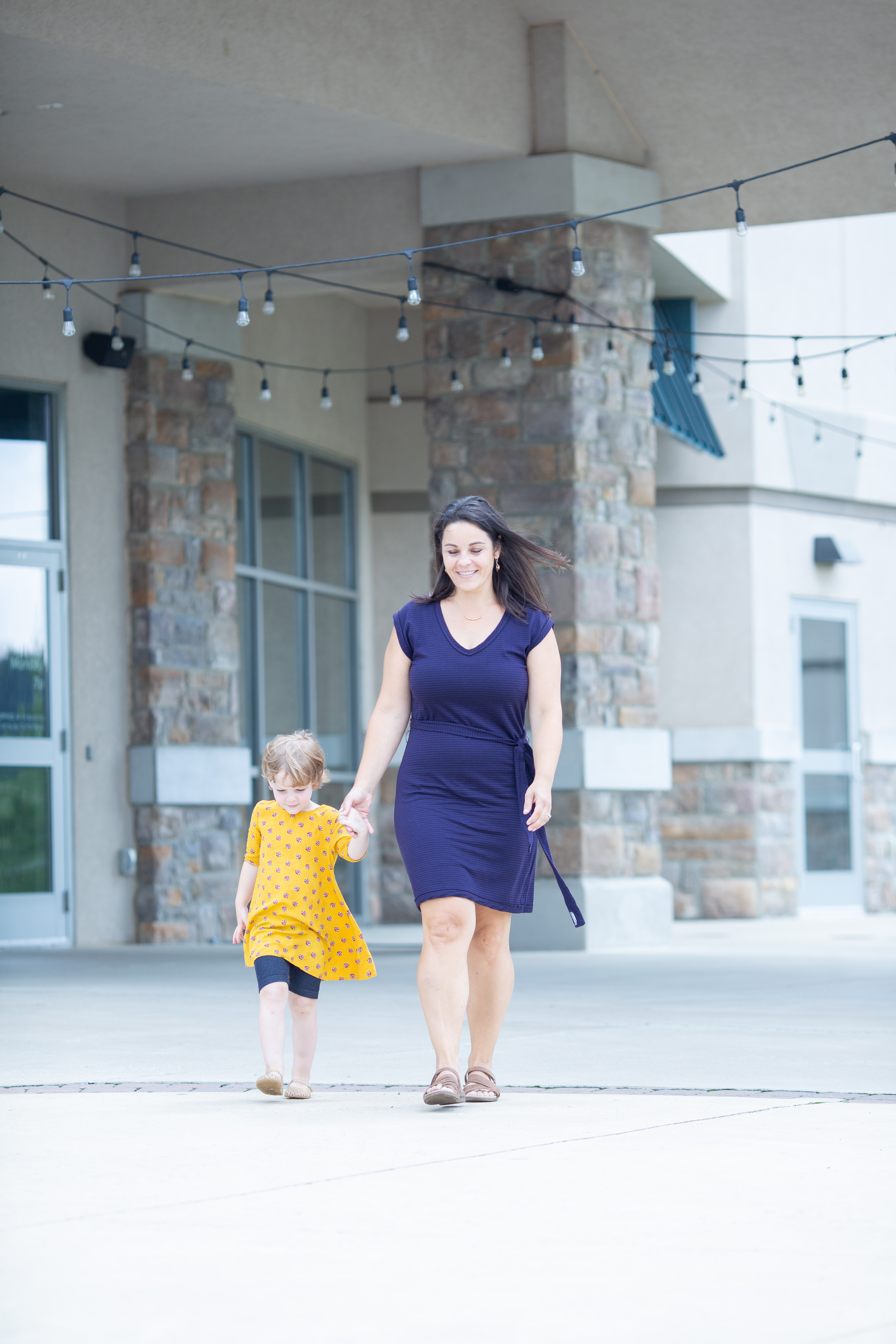 Laura and her daughter, Allison
But something in her clicked during her third year. She felt a sense of responsibility — that it was up to her to get something out of Moms Group and build relationships with these other moms and God. So Laura became a little more open that year and, by the end of it, she signed up to be a volunteer the following year.
This year, she saw firsthand the impact a community of women could have on her own life. When her son, Owen, was diagnosed with type 1 diabetes in the summer of 2018, Laura felt the weight of stress. This disease wasn't something that would go away. In the beginning, she barely slept because he had to be monitored overnight.
So when Laura went to Moms Group that fall, she made the decision again to be transparent. She was honest and shared what was happening in her life with her table group. Alicia, her group leader, felt that Laura was in her group for a reason. Alicia shared how her older brother has type 1 diabetes and was diagnosed with it when they were kids. But, now, he's married, thriving and got through all of the hard stages that Laura is anticipating with her son. And, again, Laura was reminded of the blessings that come when we're authentic with other believers in community.
"We're so much more than just moms," Laura says. "But sometimes we can get caught up in 'Am I doing this right?' But, for those two hours of Moms Group, you're not overwhelmed with that feeling. You connect with moms who have gone through the stages you're in. Someone is praying with you and over you."
Laura's advice for the mom who's a little nervous about Moms Group is this: Do what you can to show up and get through the door. When it's the right time to be transparent, you'll know, and remember God has you there for a reason.
Are you interested in joining Moms Group? This ministry is for moms of babies, toddlers, and preschoolers and childcare is available. It runs from September through May, but registration is open now!