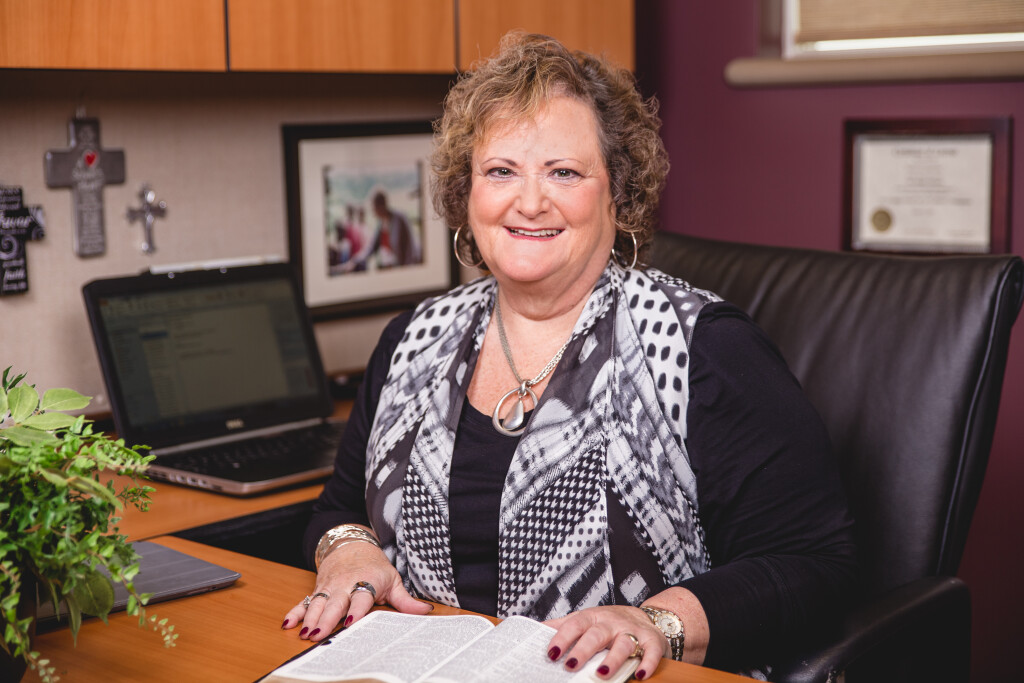 ---
Sherlyn Smucker
WCMN Assistant
In 1977, Sam and Sherlyn Smucker were asked to consider coming back to Lancaster to pastor a new church after graduating from Bible school in Tulsa, Oklahoma. They have shared their lives and led this congregation faithfully for 40 years. On June 11, Sam and Sherlyn completed their 40 years of ministry, transferring the lead pastor role to Matt and Kelly Mylin.
Sherlyn continues to serve alongside Sam as they oversee Worship Center Ministers Network, a ministry that credentials and mentors pastors and ministry leaders around the world.
Her hope for WC is that it continues to reach people in all of its spheres of influence as a church and to be relevant for and minister to all ages and backgrounds for Christ, with avenues of growth for each.