At the beginning of each new year, Worship Center has presented a Bible reading plan. This year, Pastor Matt introduced the Bible in One Year (BiOY) reading plan.
The plan, created and published by HTB Church, presents a list of verses, as well as a devotional. By reading the passages each day, the reader will have gone through the entire Bible in one year.
The Media team has been trying to find the best way to incorporate this plan into the Worship Center mobile app. Including the Bible wasn't the hard part, as copyrighted material, but including the devotional has been tricky. After several versions and attempts, the team finally settled on the way to cover it all.
The Bible
Clicking on the Bible tab at the bottom of the app's home screen takes you to the Bible. You can click on the Bible icon to load the Bible page. Click on the small down arrow to the right of the book title to select a book, then the chapter, of the Bible.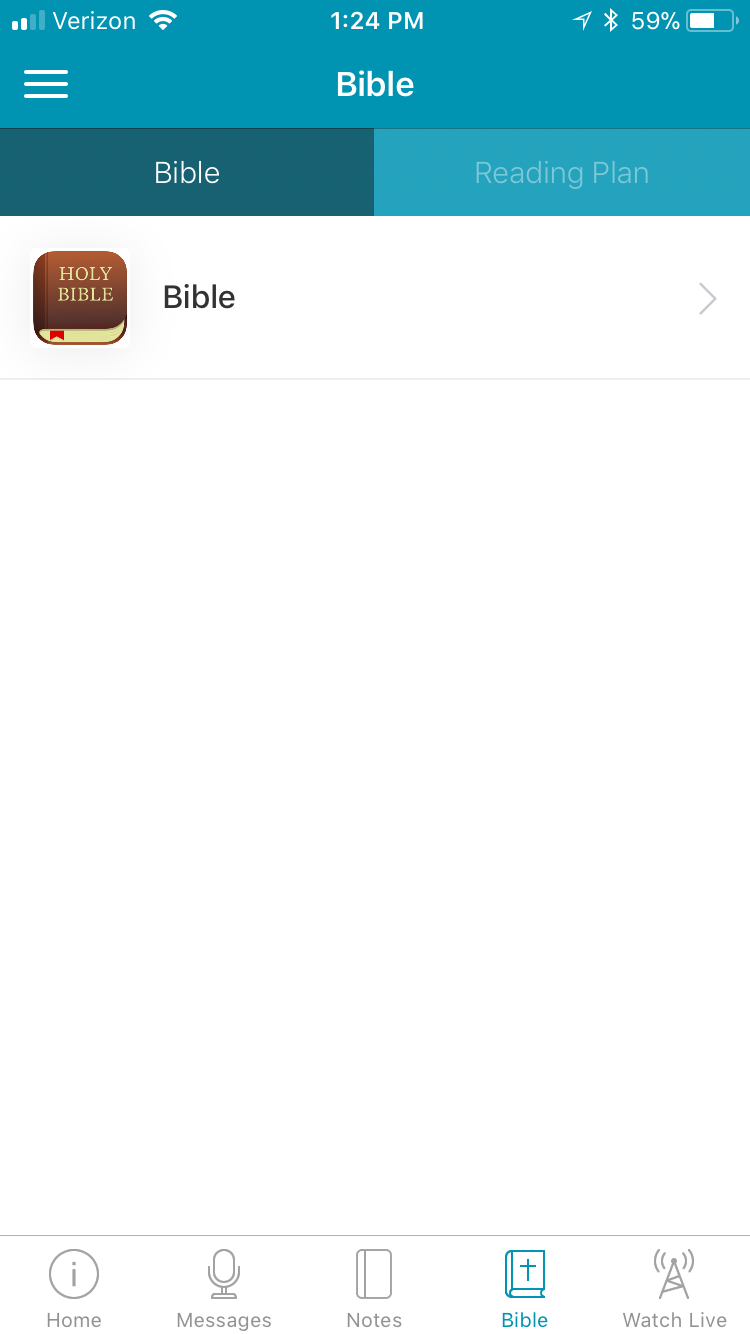 You can also select a version of the Bible you'd like to read, listen to the audio version by clicking on the speaker icon, or enlarge the font by clicking on the "Aa" icon. To skip to the next or previous chapter, simply click on the circled arrow at the bottom left or bottom right. Click the left arrow in the upper left corner to go back to the Bible page.
The Reading Plan
Click on the Reading Plan subtab at the top right of the Bible page to view the various options related to the Bible in One Year reading plan. You have several options on this page: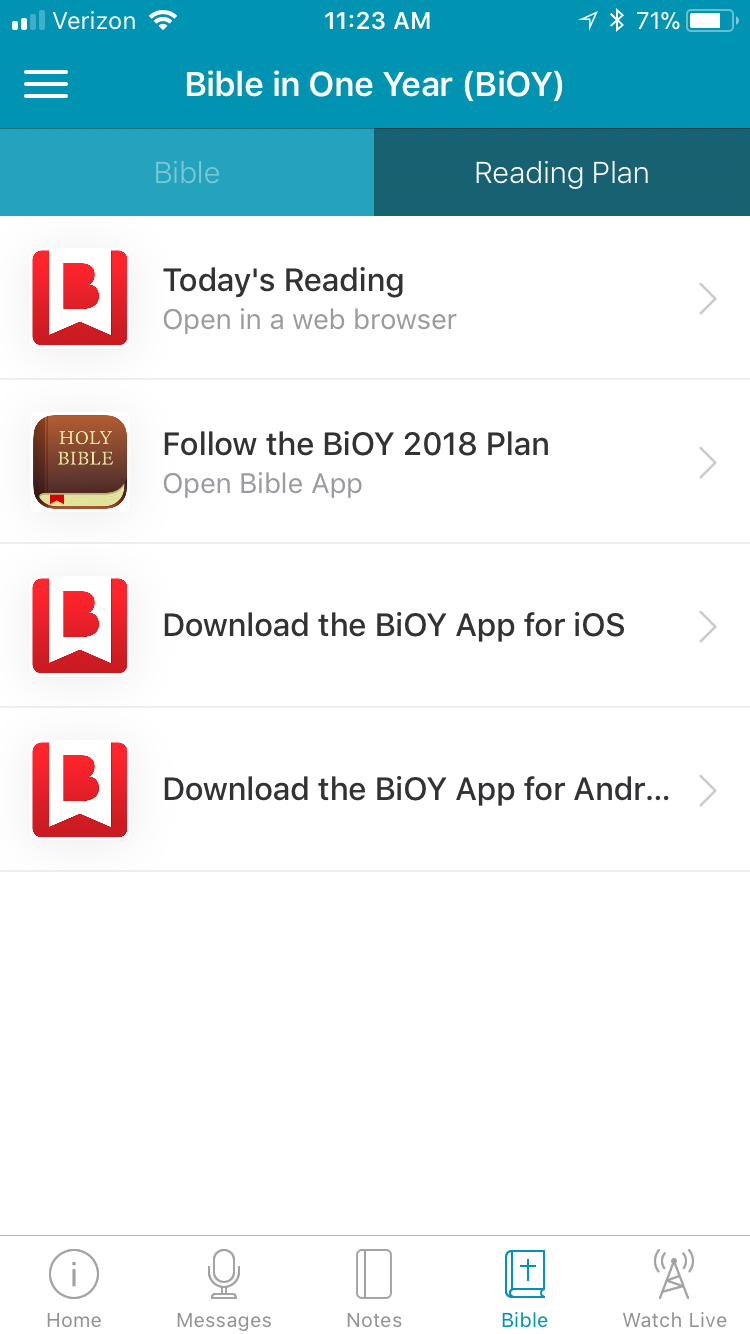 Today's Reading: Clicking here will open the day's devotional and readings in your mobile browser. In this case, you are no longer in the WC app. Click on each Bible reference in red to read the passage, provided by Bible Gateway. Once finished, click on your browser's back arrow to continue in the devotional. Notice the plan marks the passage you just read by filling in the button.


Follow the BiOY Plan: This will open the Bible in One Year reading plan in the YouVersion webpage for those who have a YouVersion account. The BiOY plan is also available through the YouVersion app.


Download the BiOY App; The next two buttons help you download the Bible in One Year app on your iPhone or Android mobile device.
We admit that this year, the WC app may not provide the best user experience. That's why we've provided multiple ways to access the reading plan. It was more important to us that we provide a good reading plan, along with options to follow that plan. No matter which way you decide to participate, we pray that you will engage with God's Word every day!