Thank you to those of you who completed our recent survey about groups participation! We learned a lot. Here's who we heard from:
About half of those who participated were currently in groups, and half were not. We had a relatively even mix of ages respond — about twice as many women as men and three times as many married people as single. Half of the people who replied have been at Worship Center for more than ten years, and only 10% were new to Lancaster County.
Here's what stood out to us:
Most all the people currently in groups were satisfied and happy. They shared they felt connected.

"Desire to grow spiritually" and "Being part of a faith community" ranked highest as reasons to join a group.

"The discussion-based format is helping me grow" question had nearly 80% weighing in at 7 or higher on a 1-10 scale.

More than 80% of those not currently in a group see the value of being in a group and answered highest for "What is keeping you from joining a group?" in these ways:

I can't find a group to fit my schedule – 29%

Too busy – 26%

I can't find a group near enough – 24%

The biggest factor in the question, "What would compel you to join a group?" was wanting a group that would fit their schedule.
We also had a wide spectrum of feedback about the discussion questions that included concerns about them being too deep as well as that they were not deep enough. In addition, some people want more teaching-based group studies, and we understand that. (For a better understanding of Worship Center's Groups' philosophy, please check out our FAQs for Groups.)
At Worship Center, we say, "Discussion leads to discovery, discovery highlights decisions, and decisions determine destiny." We are compelled to help people live out their faith, and we believe groups help us move information to life-changing transformation.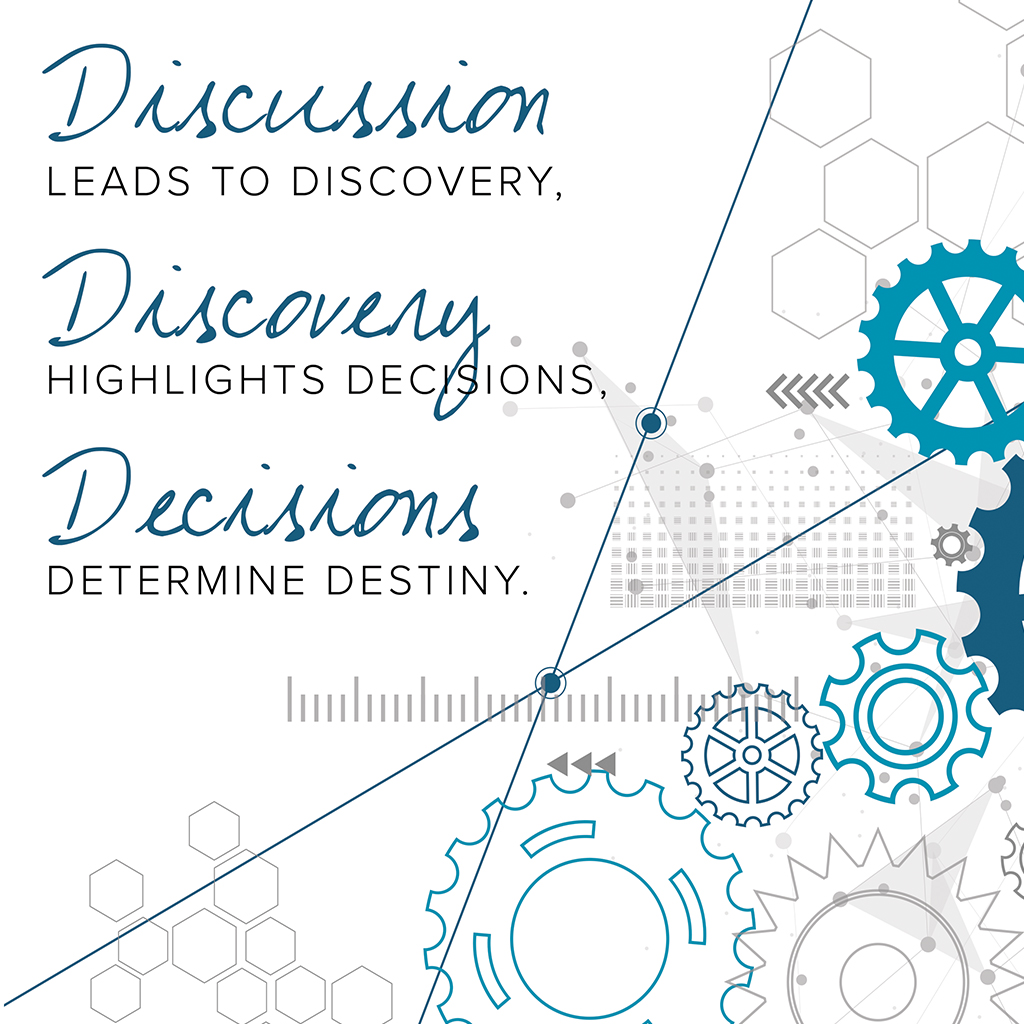 When asked about our focus on message-based groups, Pastor Matt said, "The primary reason we do message-based groups is to provide an environment where the discussion of God's Word through the weekly sermon leads to discovery for how to apply it to real life."
Betsy Torres, Community Groups Pastor, shared some ideas we have moving forward and changes we are looking into from what was shared.
We are encouraging Community Groups to consider going through an Equip Group together. We suggest Re|engage (for married couples), Financial Peace, or Personal Leadership as possible options for this next season.

Be watching for a refresh to the discussion questions.

We will be beta-testing some interest groups.

We are working with Media to recruit leaders for specific demographics in our church family that need groups.
If you find yourself in the "not yet in a group" category – there's a place for you here, and we'd love to help you find your fit!