Ryan Fluharty serves on our Worship and AVL teams as a drummer and audio engineer! We love how Ryan brings his A-game no matter what and is such an encouragement to our whole team.
What's your favorite food?
I'm always down for a nice, juicy burger.
What's your favorite genre of music?
Depends on my mood - usually a mixture of worship, '80s rock, or chill instrumentals.
What's something people may not know about you?
I got my start in music by taking piano lessons as a kid and played the trombone throughout middle and high school. I loved participating in marching band competitions.
How did you get connected at Worship Center and how long have you been here?
One of my college friends was guest leading worship at The Living Room way back in 2012 and invited me to come. I've been involved in TLR ever since and started attending Worship Center as my home church in 2016.
How did you come to know Jesus?
I've attended church my whole life and gave my life to Jesus at a very early age during an altar call. However, it wasn't until after I started attending The Living Room that I felt I truly activated my faith and made the decision to follow Jesus my own. I got baptized shortly thereafter.
How long have you been running sound? Playing drums?
I started playing drums when my church got a drumset around 20 years ago. There wasn't anyone that really played so I decided it would be a fun instrument to learn. I started to run audio around the same time but didn't really pursue it as a craft until college.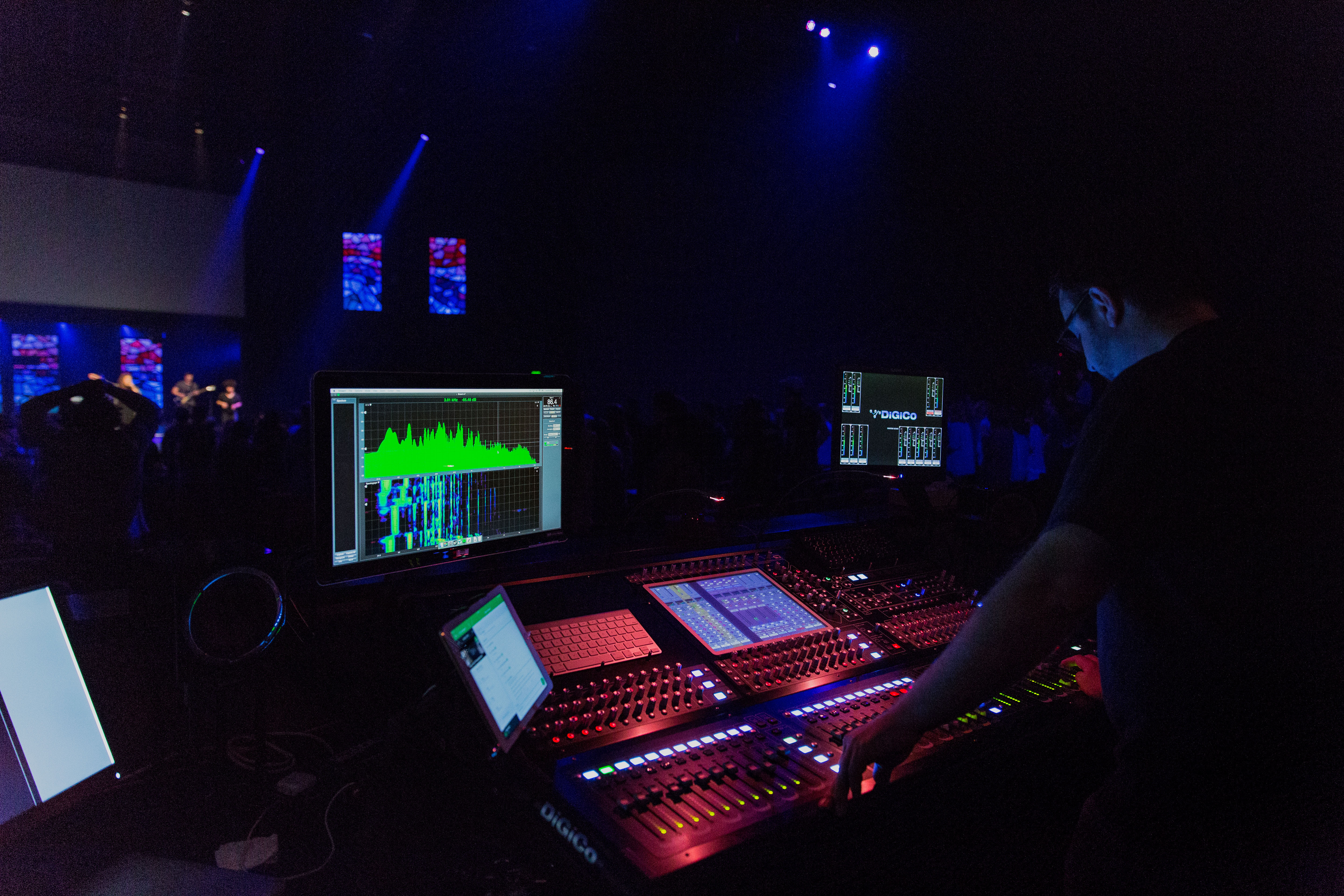 What's your favorite thing about serving on the audio and worship team?
I love the community and authenticity of the worship/AVL team. Everyone makes you feel welcome and like a team player. They care for you both on and off the stage. I love serving with some of my greatest friends!
What are you looking forward to?
I just turned 30 this year, so I guess adulting in my thirties? But seriously, I'm hoping that marriage and home ownership will be in my not-so-distant future!