Ray and Erin Taylor serve on the Worship Team here at Worship Center, as well as a leadership role with The Living Room.
How did you two meet?
Erin: We met while we were both attending Lancaster Bible College. We were on the gospel choir together and we both sang solos for the song "Now Behold the Lamb." We, of course, had to practice a lot and then Ray fell madly in love with me. Funny thing is, the gospel choir never performed that song!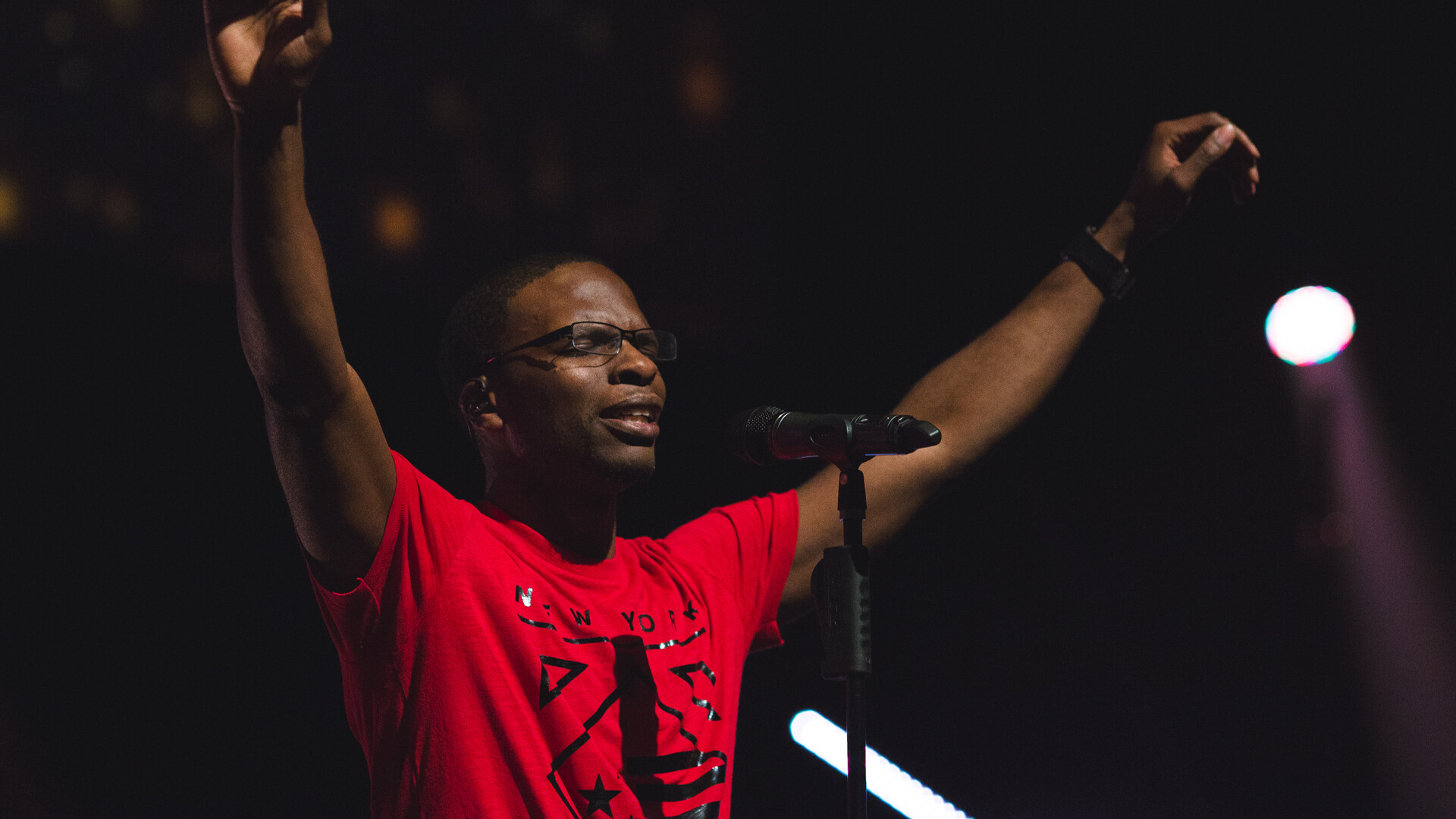 How did you get connected at Worship Center?
We were invited to The Living Room (TLR) by a friend and we fell in love with it! The people were so loving, worship was real and authentic, and we felt at home right away. With the help of the leadership -- shout out to Bryce Taylor -- we did a lot of healing and growing at Worship Center.
How did you come to know Jesus?
Erin: I met Jesus during my high school years. I was so intrigued by a God who loved me no matter what and wanted what was best for me, his precious daughter. He brought me joy! I viewed life and people differently when I learned how to look at it through His eyes. That surely made everything look a little more amazing and purposeful and worth the fight this life can throw our way!
Ray: I came to know Jesus at the young age of 7. However, not until my first evening at Lancaster Bible College did I understand what it meant to follow Jesus. It was that night a pastor on staff at the college preached the gospel, bringing me to my knees in repentance.
You serve as the In-House Leaders for TLR. Tell us a little bit about what you do and why you do it.
It is a true joy in our lives to lead this amazing team of people at TLR! What a crew! The In House Team is made up anyone who sings, plays an instrument, or is on the Audio, Visual, Lighting, Text or Camera crews. We get to watch as these individuals grow in their talents and, more importantly, in their relationships with Jesus. That's what we are passionate about! Walking through life with these folks and seeing them forever changed by God. We are filled to overflowing every Tuesday!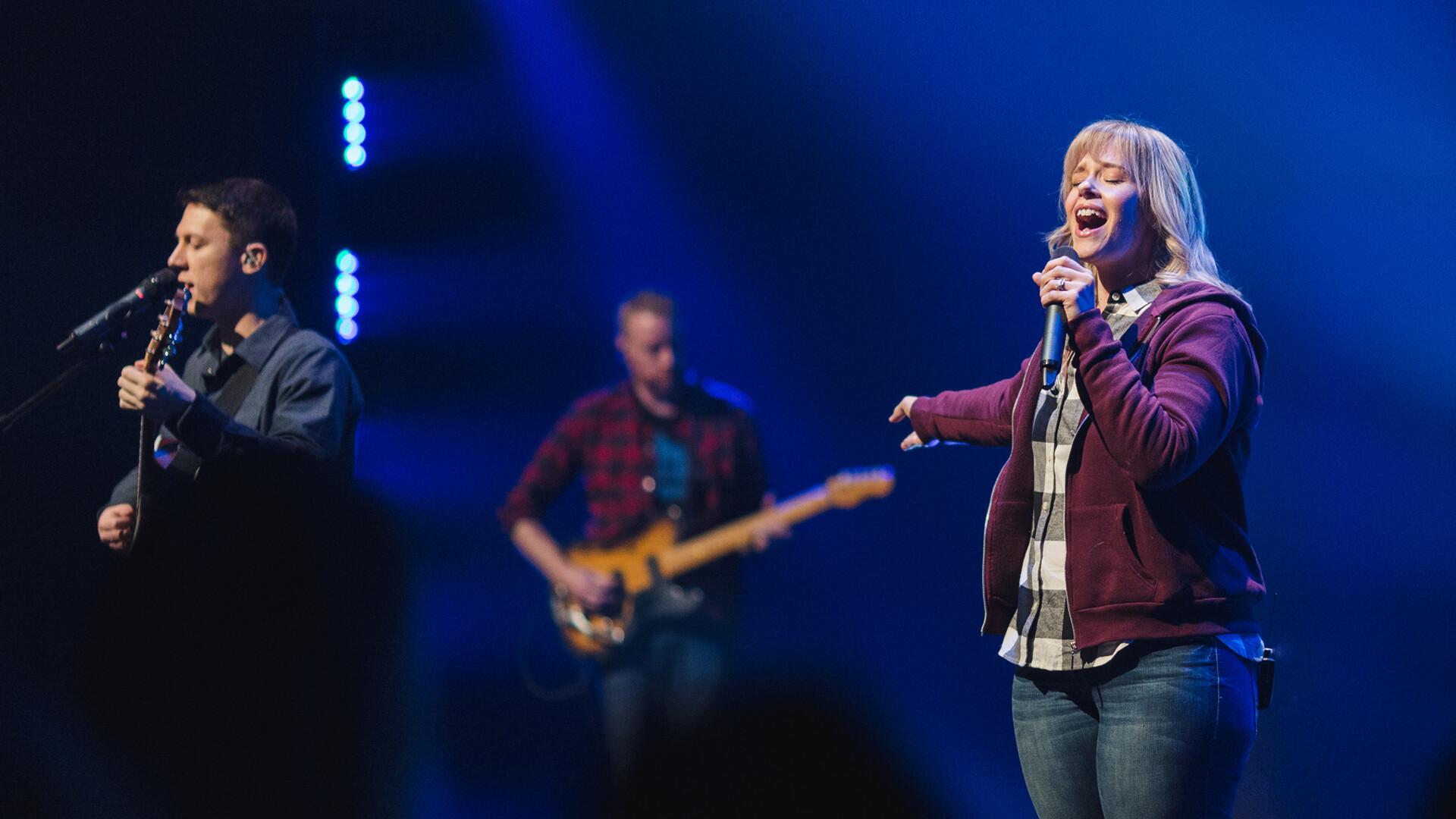 Favorite genre of music?
Erin: I think my favorite is gospel music, 80's rock and Christmas music!
Ray: I don't have a favorite. I love just about anything. Depending on my mood, I may turn on Jonathan McReynolds (gospel), Demi Lovato (pop), Chris Stapleton (country), Lauren Daigle (christian), Lecrae (rap), or Sean C. Johnson (soul).
What are you looking forward to?
In all honesty, we are looking forward to seeing people in the TLR In-House Team grow to know God more and be more like Jesus. To see people following Holy Spirit's leading is a joy like none other. To be a part of what God is doing is a beautiful thing.
What's something people may not know about you?
Erin: I have an unhealthy obsession with my dog, Oscar.
Ray: I was put on voice rest by my doctor for six months due to hemorrhaging vocal folds.
What's your favorite part of serving at Worship Center?
Forming relationships and growing with the most amazing people around!
What's your favorite food?
Erin: I have such a hard time with this question. I think it's sizzling fajitas!
Ray: It is a perfect tie between pepperoni pizza, cheeseburgers, and fries and for dessert, Erin's oatmeal raisin cookies.