Brittney Herr and Michael, her husband, waited a long time for a miracle to happen. Their journey through infertility was difficult but, through it, they found a depth of faith they did not know before. Here is their story:
"My husband, Michael, and I have been trying to start a family of our own for the past two years and seven months. I've had doubts about ever being able to get pregnant and through those low times, I questioned God's plan for us. I felt angry, defeated, and absolutely hopeless. But, God always has a plan. Through this, my faith has been restored.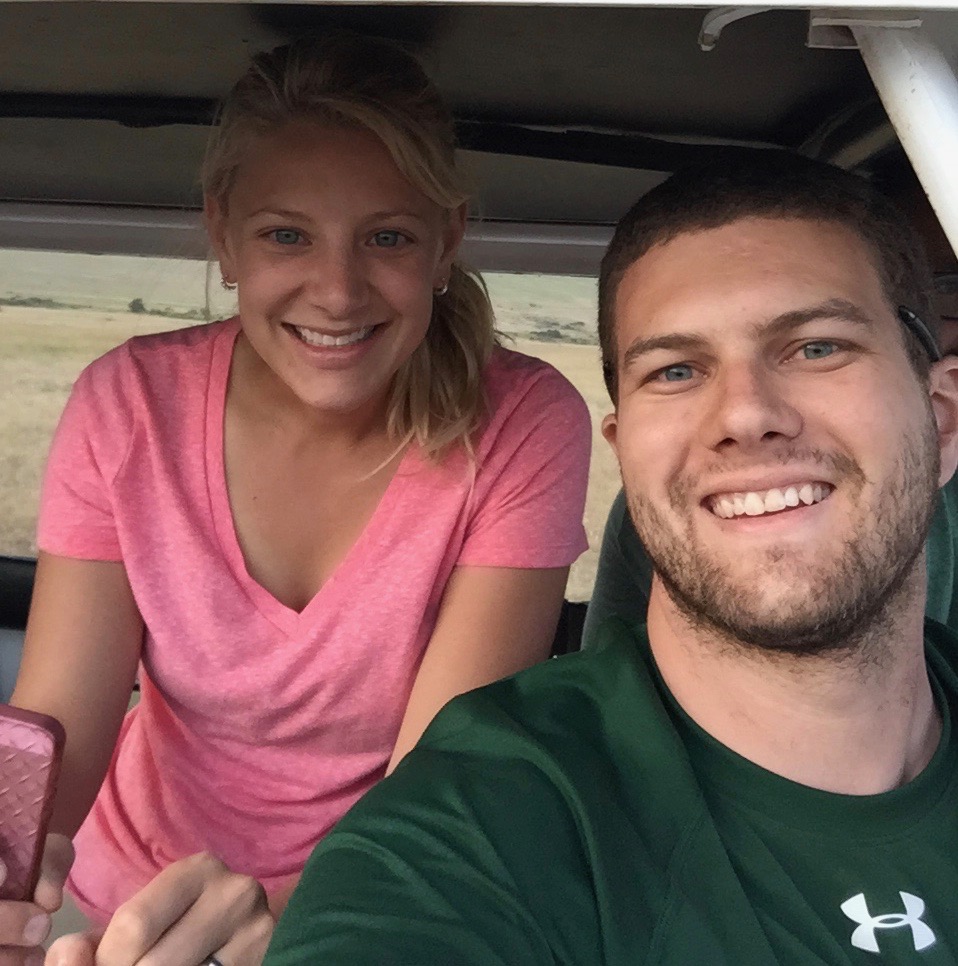 "No one had ever talked to me about not being able to get pregnant. I decided to talk with my OBGYN. She shared with me that because I had been taking birth control pills, I would need to wait one year before seeking out any help. We continued trying and praying for a baby throughout this year but had no success.
"A year later, I was back at the OBGYN ready for some answers and help. She referred me to a fertility specialist. Michael and I immediately made an appointment with the fertility specialist. I had some abnormal hormonal levels. Although I was curious as to why my hormones were off, I was more interested in becoming pregnant. So, without much question, I took the doctor's advice of trying an Intrauterine Insemination (IUI) with Clomid. The procedure was a fail, our hope was washed away. Although our doctor shared that our chances of getting pregnant with an IUI decreased after each attempt, we were willing to try again. It was another failed try. After this attempt, our doctor recommended In vitro Fertilization (IVF) and shared that our chances of getting pregnant with this procedure would be around 85%, with an increased chance for each new attempt. Although this procedure strengthened our hope of having a child of our own, we knew it would be some time until we had the finances to pay for this $30,000 procedure.
"The first year of our infertility I prayed alone, then I began to think that we should probably pray together. So, Michael and I started praying for a baby together. We prayed that we would be better listeners and followers of Christ. In his time, we knew he'd give us the gift of being parents.
"God connected us to an amazing small group who, along with family and friends, has supported us throughout this journey. Our small group mentors, Amos and Ann Dienner, gave us the contact information for an endometriosis specialist. That very same evening, I reached out to Dr. McGuirk from Reproductive Associates of Delaware and scheduled an appointment. She said, 'I'd put my medical license on the fact that you have endometriosis.' Surgery to confirm and treat the endometriosis was scheduled shortly after. Dr. McGuirk found what she expected during the surgery. Two cysts were removed from my fallopian tubes and adhesions from my bowel and intestines. It was an incredible relief to hear this news. And after 5 years, my side pain is finally non-existent!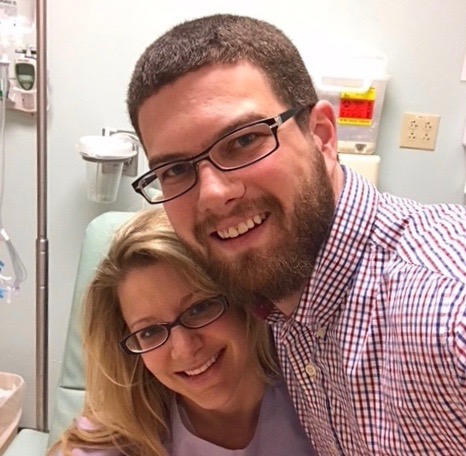 "In the two years and nine months of trying, I had never been late. After about five days of being late, I started visualizing life with a baby. I decided to get blood work done. I was certain that this was it. We pulled up my results on the computer only to be smacked in the face with a big 'negative.' We were both so beyond disappointed. Every ounce of joy and hope that I held onto was ripped from my heart.
"The week of July 16 was supposed to be the start of a new and exciting journey. Our loan was approved and the fertility specialist was awaiting my phone call. They said I could start medications to start the in vitro fertilization (IVF) process at the beginning of my next cycle. On July 20, I woke up frustrated that my cycle still had not begun, which meant I could not begin the medication. This had happened before -- being late. Just to confirm that my cycle was on its way, I drove to Giant to get a pregnancy test.
In almost three years of trying, I never once saw two pink lines.
"In almost three years of trying, I never once saw two pink lines. You can imagine the shock that washed over me when I saw them for the first time. Michael knew exactly why I yelled his name to come into the bathroom. His reaction was pure disbelief. It wasn't until we had our blood-work results later that day to confirm that we were indeed pregnant, that we both were able to celebrate this absolute miracle of life.
"Literally, the week we were supposed to begin the taxing IVF procedure, God gave us a baby. There is no doubt in my mind that God gifted us this miracle baby. He led us throughout this entire journey right up until this moment. He surrounded us with loved ones who supported and prayed with us. He has been with us every step of the way and he is the reason we are pregnant."