Why Converge?
This year we combined Drive 78 and The Hub for Better Together Summer -- eight Wednesday nights of dinner, worship, a message, and small groups. We had a pool party, a volleyball tournament, two mission trips to Mexico and a mission trip to NYC, Summer Serve, a basketball tournament, a bowling night, and After Hours. We spent a lot of time together and gotten to know each other better. We moved beyond holding cool events and into creating spaces for authentic community among students.
After this summer, it was evident that middle schoolers and high schoolers are definitely better together! With this in mind, we are excited to continue this in the fall. Starting August 21, Drive and Hub will meet together under the new name, Converge. Converge means to move towards the same point or focus.
During those eight weeks, we saw middle school and high school students moving toward deeper community.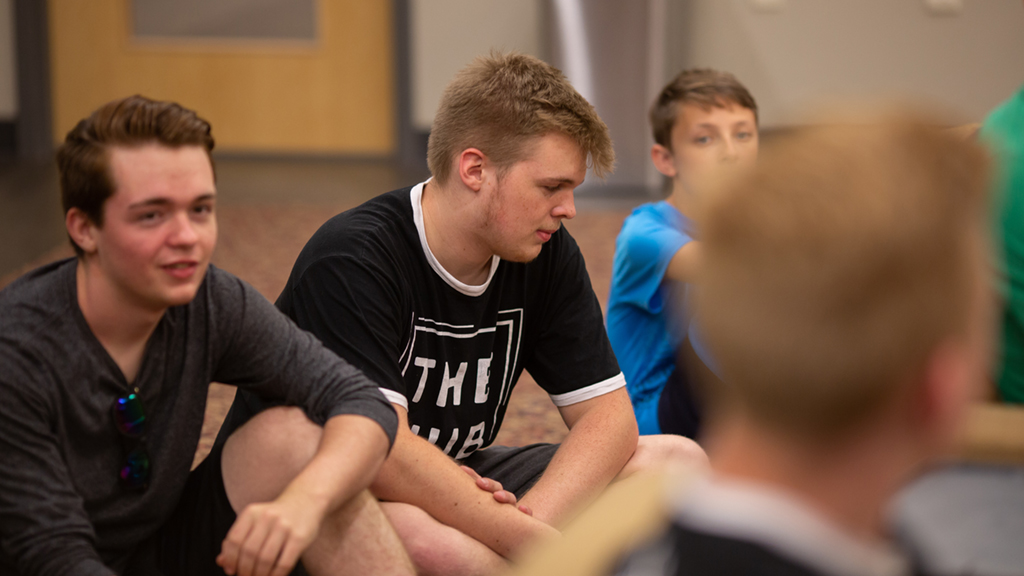 Toward becoming a group of different people with unique interests, talents, and personalities that meet up to pursue God together.
Toward a place where everyone can belong, believe, and bring their friends.
With this shift to a combined student ministry, we are working on what specific middle school/high school events, groups, and retreats will look like. We will be announcing them in the future.
What will

Converge look

like

?
Converge will be just as fun as Better Together Summer! It all begins at 6:30pm on Wednesday nights and ends at 8:30pm.
Converge will be a vibrant Wednesday night gathering, supplemented by a robust online presence (which won't require physically attending). Eventually, some options on Sunday nights will be implemented for students who can attend every Wednesday night.
Also, on Wednesday nights, we will still offer after-hours, and students can either leave at 8:30 or at 9:30. Over the summer, we have seen several students choose only to attend after-hours because they had evening plans, so we wanted to keep this option available.
How can you help?
During Better Together Summer, we were blown away by the number of students that not only attended but were actively engaged in ministry. In some cases, we saw two and three times as many students as we had last summer.
While the number of students that are getting involved is incredible, we see the incredible need that we have for caring adults who can invest in students, and influence a generation. We don't just want to be a place that holds cool parties for kids. We desire to be a place where students' lives are radically changed by Jesus and adults who follow him.
We're praying for God to send us leaders who are passionate about reaching students in this transformative period of their lives. If you think that's you, we would love to talk to you. Please let us know you're interested by emailing the Converge staff and we will set up a time to talk to you about getting involved.
We're so excited about what God is doing in the lives of these kids! They are excited about Jesus and community, and it shows. We can't wait to see how Converge will impact their lives!